Game Mechanics

Content

Settlements

Groups

Guides

Wiki information

External links
Getting Started
As a newcomer, you need a quick guide on what you need to do, and why. This guide will give you advice on basics and how to survive your first few days. You need to know how to get around, how to keep your character fed, and how to gain experience so you can better yourself and wherever you live. This guide will help you get started.
Featured media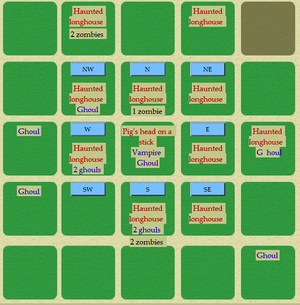 Ghouls, Zombies, Vampire...and a Pig's Head on a Stick! It must have been HALLOWEEN!
Ad blocker interference detected!
Wikia is a free-to-use site that makes money from advertising. We have a modified experience for viewers using ad blockers

Wikia is not accessible if you've made further modifications. Remove the custom ad blocker rule(s) and the page will load as expected.